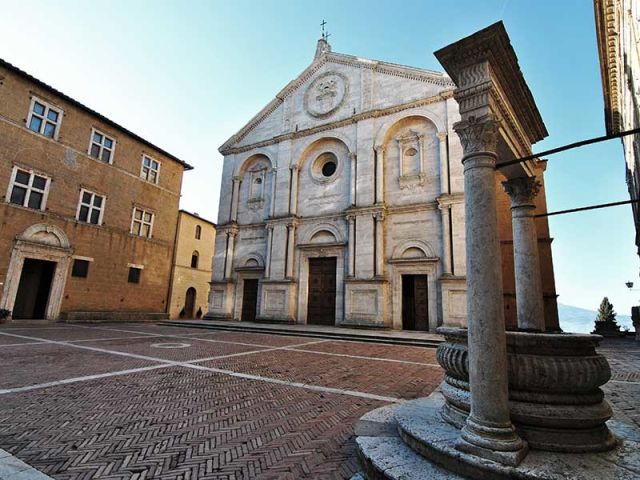 Tuscany offers intense travel experiences. Pienza, Montepulciano and Montalcino are ideal places to spend a holiday in Tuscany.
Pienza is a small treasure chest, the "ideal city" of Pope Pius II who has had its birth here. The main square, dedicated to him, is a Renaissance masterpiece. Here you will find all the main monuments of the city, starting with the Duomo, with a wonderful travertine façade. Thanks to a 1462 papal bubble that forbade further modifications to the project, the church still retains its original appearance and unmatched charm. Next to the Duomo stands the Palazzo Piccolomini, the most important work of architect Bernardo Rossellino, who designed the whole square. It was the papal residence and the structure of the building reflects the nobility of the family that lived there: the loggia in particular offers a wonderful view over the Orcia Valley. On the other side of the Duomo stands the Bishop's Palace, or Palazzo Borgia, which houses the Diocesan Museum.
The town is very small but full of craft shops where you can taste some typical delicacies, such as Pienza's pecorino
A few kilometers away, along the gentle hills of the Val d'Orcia, we reach Montepulciano, a medieval town perched on a volcanic rock ridge. Visiting it on foot is a wonderful experience: you enter the main door and immediately you wander through its many stone alleys, upside down to admire the splendid palaces of the center like Palazzo Cocconi and Palazzo Bucelli, up to reach the nice Tower of Pulcinella. The city's neuralgic center is Piazza Grande, with its Gothic Town Hall.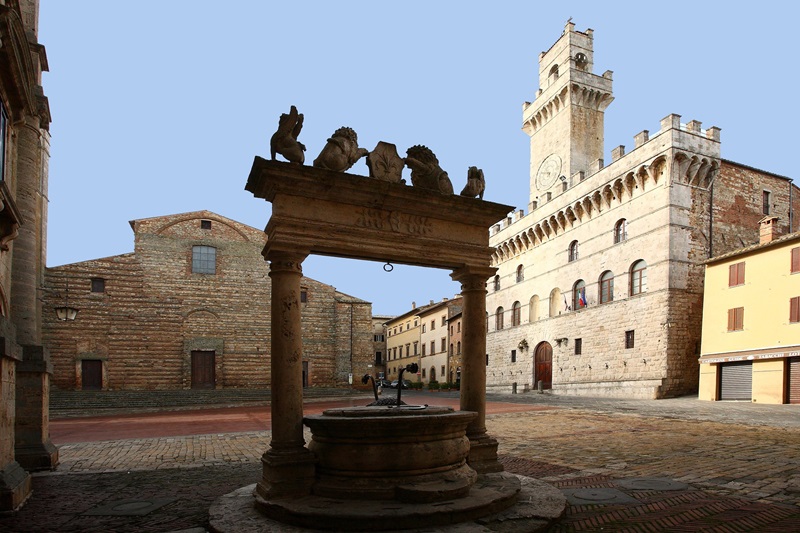 Also to visit is the Duomo of the 15th century and the Tarugi palace. If you want to make a small rest stop go to the Poliziano cafe, an old nineteenth-century bar, restored, charming. I recommend, do not miss the Temple of San Biagio. Already from above the walls of Montepulciano will take your breath away. Immersed in the greenery, to reach it you will have to leave the city and take a boulevard next to two rows of trees. There is an absolute silence here that exalts even more the beauty of this church, designed by Antonio da Sangallo Il Vecchio.
But now it is time to go back to another suggestive medieval village: Montalcino. Here, too, is a shoemaker, but to give you strength there are dozens of inviting wine shops where one of the most famous wines in the world, Brunello. Before diving between the wines, however, it is worth a walk on the ramparts of the imposing fortress, to enjoy a lovely view of the city and surrounding hills.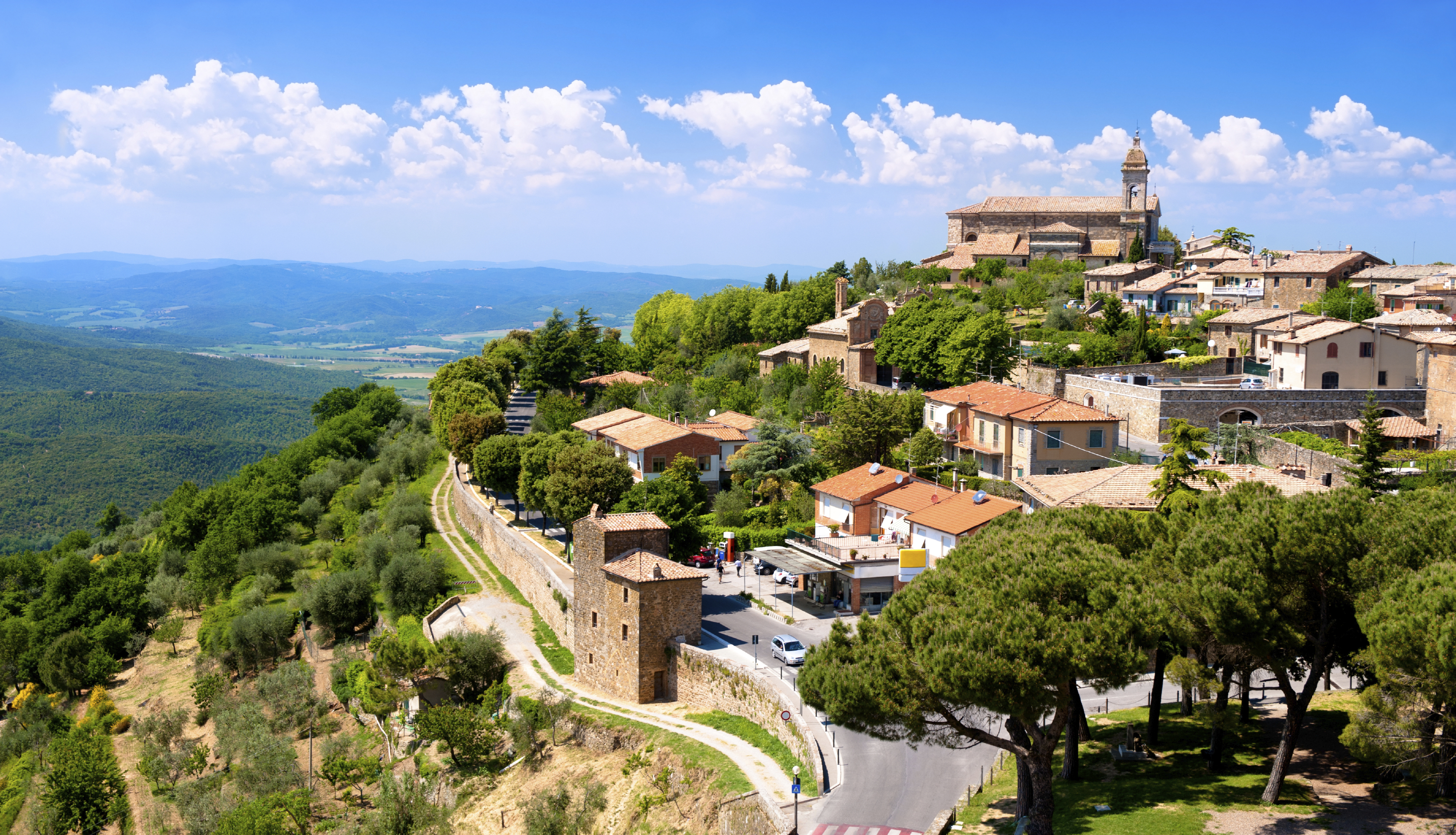 We have taken this article from PARLIAMODIVIAGGI.IT and thank you. At our Collosodo farmhouse you will find lots of tourist and advertising material, we are waiting for you!